LinkMeUp arrives in Dorset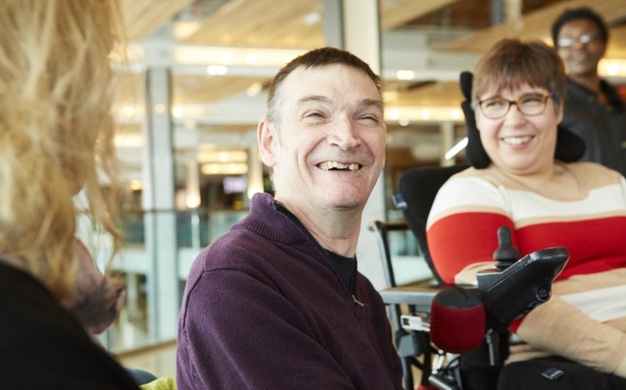 Vibrance is delighted to announce that we are working in partnership with Dorset Advocacy and Ansbury to launch the LinkMeUp Personal Assistant Register in Dorset.
LinkMeUp has been developed by Vibrance to empower people to have real choice and control over how their support needs are met; bringing together employers who wish to directly employ their own support staff, with local people working as a Personal Assistant (PA). The service also includes access to resources, information, advice and guidance and financial support services to enable people to be responsible employers, conforming to employment legislation.
Following a successful funding bid to Skills for Care, LinkMeUp was established in 2014 and is commissioned across the London Boroughs of Bromley, Newham and Wandsworth. In 2016 Vibrance has been working with Dorset Advocacy and Ansbury to launch the first franchise service.
From Friday 1st July 2016, potential PAs and employers can register their interest in joining LinkMeUp Dorset by contacting Clare Tarling at Dorset Advocacy, telephone 01305 251033 or email claretarling@dorsetadvocacy.org.uk.  You can also find out more by visiting www.dorset.linkmeup.org.uk. The full service will be launched on Monday 1st August, with a celebration event scheduled to follow in early autumn.
Mike Pochin, Chief Executive of Dorset Advocacy shared "We are delighted to be working in partnership with Vibrance to launch LinkMeUp Dorset.  We believe that Link Me Up Dorset will make it possible for many more people to choose to be supported by Personal Assistants, giving them greater opportunity and control in their lives.  Vibrance has been excellent to work with; clear in their offer, and prompt in their delivery.  We look forward to the success of LinkMeUp Dorset."
"Working with Dorset Advocacy and Ansbury has been a great experience; we have a shared vision to make it safe, simple and stress free for people to employ their own staff and we are looking forward to supporting the establishment of LinkMeUp Dorset over the coming months." Samantha Wilkinson – Director of Self Directed Services, Vibrance. 
For more information on LinkMeUp visit www.linkmeup.org.uk. To discuss franchise opportunities contact Samantha Wilkinson or Clare Emmins on 0208 290 6639 or email sds@vibrance.org.uk